Winter time got you down? Feelin the "stuck inside because the weather outside may give me frostbite" blues? Me too. Except we have wind and rain here in the PNW. That means that the trees are falling, the ponds are turning to lakes and the mud is sliding. It's a lovely time. Today's craft utilizes some of Mother natures lovely gifts bestowed upon my family. Wooden logs that have fallen turned into beautiful wooden coasters!
I know what you may be thinking, " I do not own one of those fancy cutting machines" like a Cricut Explore Air™ 2 machine or a Silhouette Cameo. Well, me neither my friend. What I do have is a printer and a love for design. Today you get to take advantage of that and download my print files for free! I have two different sets you can choose from (or take both!) depending on your mood! You can print out these 8 quotes and sayings about Beer or these ones about Coffee to create some of the coolest wooden coasters!
~disclaimer: this post contains affiliate links. that means that if you purchase something through a link I share I may make a small commission. To learn more about that, please see my blog disclosures and such. Also, you may need to use power tools ( a saw) for this project. If you do now know how to operate one, please do not do so. Either order some from Amazon or ask for help, please. Operating such tools may result in injury or worse. Thank you~
In order to make your own wooden coasters, you will need:
Print Beer quotes or Coffee Quotes on plain white paper
Tree cut into 1/4 inch slice rounds, or you can get them on Amazon. These ones look to do the job, but I would check outside before you order.
Sand Paper
Mod Podge ( For this project I am using matte finish. I did not want a glossy finish)
*PRO TIP: 
Normally I will refer you to Amazon for your craft needs, as that is where 90% of my products come from. But for mod podge, I only shop Wal*Mart (unless marked down somewhere else. As of 1-17-2018 Wal*Mart price for an 8 oz container is $4.44)
Begining Your Coaster Project
Before you begin, you need to make sure your rounds are dry. The paper and mod podge will be wasted if the tree just fell and has not had time to dry. I suggest that after your tree is cut, bringing the slices of wood indoors for at least 24 hours to remove moisture that may not be present right after cutting. Also, if you plan to remove the bark, now is the time to do that. The wood should be soft and easy to peel. This step is completely optional and changes the look entirely. I have done it both ways to show you how they look.
If you used a chainsaw to cut up the tree, take sandpaper and soften up the rough cut. I prefer the look that using a chainsaw produces, so it is my preferred method of slice cutting. Remember to thoroughly dust off any of the wood dust from sanding.
The Fun Part
Now its time to pick your designs and get printing. I recommend printing on plain white printer paper. When I tested this out, to decide if this was a project worthy of sharing with you, I used 24lb antique finish parchment paper. They worked, but it was so hard to remove the paper in a later step, that I do not recommend any heavyweight paper.
*PRINTING PRO TIP
My first run was a disaster. I have done this project 3 times and finally have it down. In order for your wooden coasters to be legible, you need to reverse print the file. I saved you the time if you use my files, and if you don't, there is a great tutorial over at Time Atlas
If you are not using my print files, make sure that your image is smaller than the wooden coaster. These files are roughly 4 inches by 4 inches. Print as many as you can to a regular sheet of white paper, remembering to reverse or flip the image. Cut out the printed images, removing as much of the white paper from around the image as possible.
Mod Podge Is Your Friend
Before applying your reversed image to your wooden coaster, apply a thin layer of mod podge to the face of each slice. Let dry 30 min. This layer is to give your paper and ink something to hold on to when you apply the image.
Repeat after me: "Mod Podge Is My Friend." Good. Now slap a nice layer of mod podge on the face of the wooden coaster then center the image and smooth from the middle of the image to the edges, pressing firmly. Are you patient? I'm not. Wait 24 hours for the mod podge to dry.
Wash Rinse and Dry Those Wooden Coasters
Finally, its time to see what all that waiting was about. Using warm water, gently rub the paper off under water. Don't use too much pressure, as you will take the ink off as well. After you have removed all the paper, you need to let it dry once more.
PRO TIP:
If, after your wooden coasters are dry, you notice some paper that you didn't manage to get, you can take a coarse wire brush and under running water brush the paper in upward motions with the cut. Your ink may get scratched up, but that will give you more of a rustic look. Or repeat the steps above.
Once your DIY wooden coasters are dry and you are satisfied with the paper removal, take your sandpaper and lightly sand the entire surface. This will make the second layer of mod podge something better to grip to. Sand both sides of your coaster. Apply a generous coat of mod podge and let fully dry. Repeat on the back of the coaster. Don't forget to seal with mod podge the edges of the round, with or without bark, they also need a coat of sealant.
Enjoy and Give
These coasters make a great gift, and are also totally ready for you to use yourself! If they happen to get splashed with coffee or wine, just wipe with a damp cloth.
I hope you enjoyed this tutorial. If you decided to use one of my print files, I would love to hear from you! Which did you choose? Did you keep your wooden coasters or did you gift them?
Marlene
This post was shared with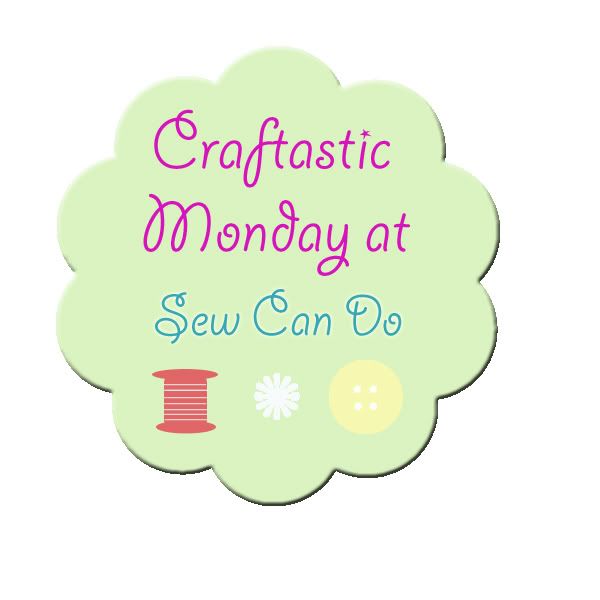 Did you enjoy this tutorial? You will love these: